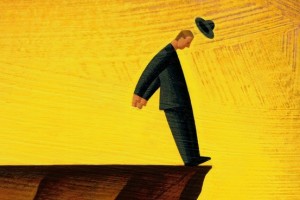 It seems the rate of everything has increased exponentially. A very bold, vague, yet intriguing statement, you might say.
During the course of the past 2 weeks, Hurricane Sandy devastated the East Coast of America, followed closely by a nor'easter. So my science picks for this week center on the themes of natural disasters, planning, global warming and Space, and the rate of which we have to increase our thinking and innovation in order to get ahead of these issues, before they become serious problems.
So let's get started.
I was out of town when Hurricane Sandy struck. My neighborhood in Brooklyn was pretty much untouched. While I heard reports from friends not having power, and subways and airports being closed, it wasn't until watching the hurricane relief telethon that I realized the magnitude of destruction. And I chose the following article by our very own Charles Ebikeme because it is important to remember that Haiti has yet to recover from several rounds of natural disasters. The U.S. will rebuild. Considering a large portion of the Haitian population still remains housed in tents from the earthquake, will they be able to rebuild? Before the next natural disaster strikes?
Sandy's aftermath by Charles Ebikeme
While most of the focus of western media centred on the damage Sandy caused in America, especially this close to a Presidential election; there were few news outlets that reported what had passed in the Caribbean — outside the death tolls and damaged infrastructure. Indeed, as it is becoming more and more apparent, it is always the blogosphere that provides an adequate source of information. Hurricane Sandy's progression was followed by bloggers on the ground, giving another side of the story we don't often get to see.

But it is in Haiti, a country that has yet to recover from tropical storm Isaac that hit in August of this year, as well as the earthquake of 2010, that felt the worst of Sandy's wrath. 1.8 million people in Haiti are affected by the storm, according to the United Nations relief agency.
This next story appears in the current issue of Scientific American and drives home the point why immediate action on climate change, energy and planning (community planning) is necessary to attempt to prevent incidences such as Sandy, or at least lessen the amount of destruction as much as possible. Obama won re-election this week. And while there is no shortage of issues to tackle, the President needs to implement an energy policy for this country. And it's called global warming, so I hope the world can come together within the next four years and knock out a sound plan.
Global Warming: Faster Than Expected? by John Carey
The potential for faster feedbacks has turned some scientists into vocal Cassandras. Those experts are saying that even if nations do suddenly get serious about reducing greenhouse gas emissions enough to stay under the 450-ppm limit, which seems increasingly unlikely, that could be too little, too late. Unless the world slashes CO2 levels back to 350 ppm, "we will have started a process that is out of humanity's control,