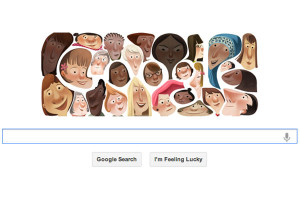 Women. This is the theme of this edition of Weekly Science Picks. Yesterday, in case you missed it, was International Women's Day. And it is important to note the achievements of women in careers such as teaching, neuroscience and engineering because women are still in a tightly contested race with the male counterpart. But who doesn't enjoy a little competition?
The articles selected this week touch on another issue that is being hotly debated in the U.S. as of late – the question of if women can have it all. Many of you have perhaps heard that Sheryl Sandberg, COO of Facebook, has started down a path of empowering women with her new book released this week, "Lean In: Women, Work, and the Will to Lead", accompanied by the creation of Lean In Circles, a social networking group to help women express issues of dealing with work and family. I'm not going to get into a debate about this right now, except to encourage some discussion of this topic among our readers, female or male, and think how it applies to life in the sciences.
This first pick deals with exactly this topic. It is a selection of women in science from around the globe, tackling incredible and exciting challenges in the lab, and outside of it with families.
From the frontline: 30 something science, What's being female got to do with anything, ask the scientists who are starting labs and having kids by Heidi Ledford, Anna Petherick, Alison Abbott & Linda Nordling
"I never thought that my life had to be limited to anything, and I want to set that example for my daughter.

Cite this article:
Burnes K (2013-03-10 00:17:20). Weekly Science Picks. Australian Science. Retrieved: Oct 23, 2021, from http://australianscience.com.au/news/weekly-science-picks-22/