Spiders on Mars? No, An Australian Radio Telescope!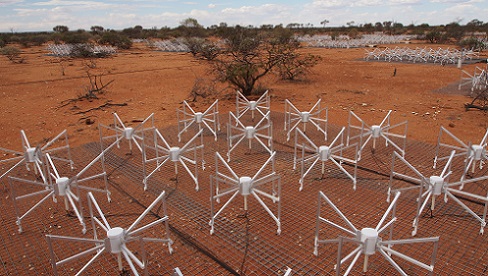 Those white insect-like things you see in the picture are not spiders on Mars, but the array that they're a part of could help astronomers understand how the universe and its life came to be.
What you see there is the Murchison Widefield Array, a newly ready radio telescope in western Australia in a remote area about 300 kilometres northeast of Geraldton. Using more than 2,000 antennas (some of which you can see in that picture), astronomers will soon pick up very faint signals from far into space.
"In addition to helping us see back to the origins of the universe, the array will also help us to understand the interaction between the earth and the sun, give early warning of destructive solar flares and study our galaxy and other galaxies,
Cite this article:
Howell E (2013-07-22 00:08:25). Spiders on Mars? No, An Australian Radio Telescope!. Australian Science. Retrieved: Sep 23, 2021, from http://australianscience.com.au/space/spiders-on-mars-no-an-australian-radio-telescope/