Open Internet: UN Human Rights Day's Spotlight on Inclusion and Participation
The open Internet can give voice to the voiceless.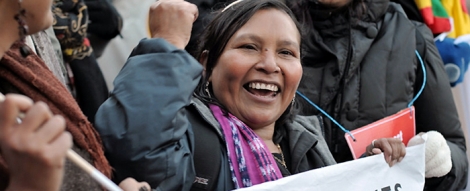 [Geneva, Switzerland] – The Internet Society joined world-wide celebrations of the United Nations Human Rights Day and welcomed its focus on inclusion and the right of all people to participate in public life and make their voices heard.
The Internet, in just a few years, has emerged as a major platform for communication and expression, amplifying the voices of more than two billion people around the world. The open and global network offers the potential for greater inclusion in public issues and provides a platform for individuals to influence the decisions that shape their communities.
"The open and unencumbered Internet has become a key means by which people can share, receive, and impart information across frontiers,