Linux – The Open Source Ecosystem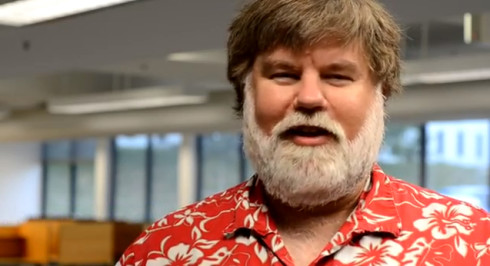 Australian Science travelled to Canberra for the linux.conf.au (Linux Conference Australia) last week and had the opportunity for exclusive one-on-one interviews with a number of the keynote speakers. You may have been a little hesitant reading the first word of the title of this article, 'Linux', but perhaps the 'Open Source Ecosystem' in the latter part put your mind at ease. We are a computing world, a society heavily dependent upon computers. Computers, in their many shapes and sizes, are touching even greater areas of our lives and reaching a far greater number of people than ever before. Open source is revolutionizing the way we communicate. So while we all may not understand coding and app development, we can understand the end products that allow us digital consumers to produce and share our experiences and stories. The person who has had a tremendous impact in the Linux world is Bdale Garbee. And this is his open source ecosystem.
Bdale Garbee is a computer genius. Although he retired in 2012 after a long career with HP, serving as Open Source and Linux Chief Technologist, he shows no signs of slowing down. Quite the contrary, his workload may be picking up with the number of projects he is involved with, such as serving on the boards of The Freedombox Foundation and The Linux Foundation.
"Linux – euphemism for entire open source ecosystem and idea of collaborated development and maintenance of software and related data

Cite this article:
Burnes K (2013-02-07 14:33:12). Linux – The Open Source Ecosystem. Australian Science. Retrieved: Mar 17, 2022, from http://australianscience.com.au/interviews/linux-the-open-source-ecosystem/